Skeleton Foundation Schools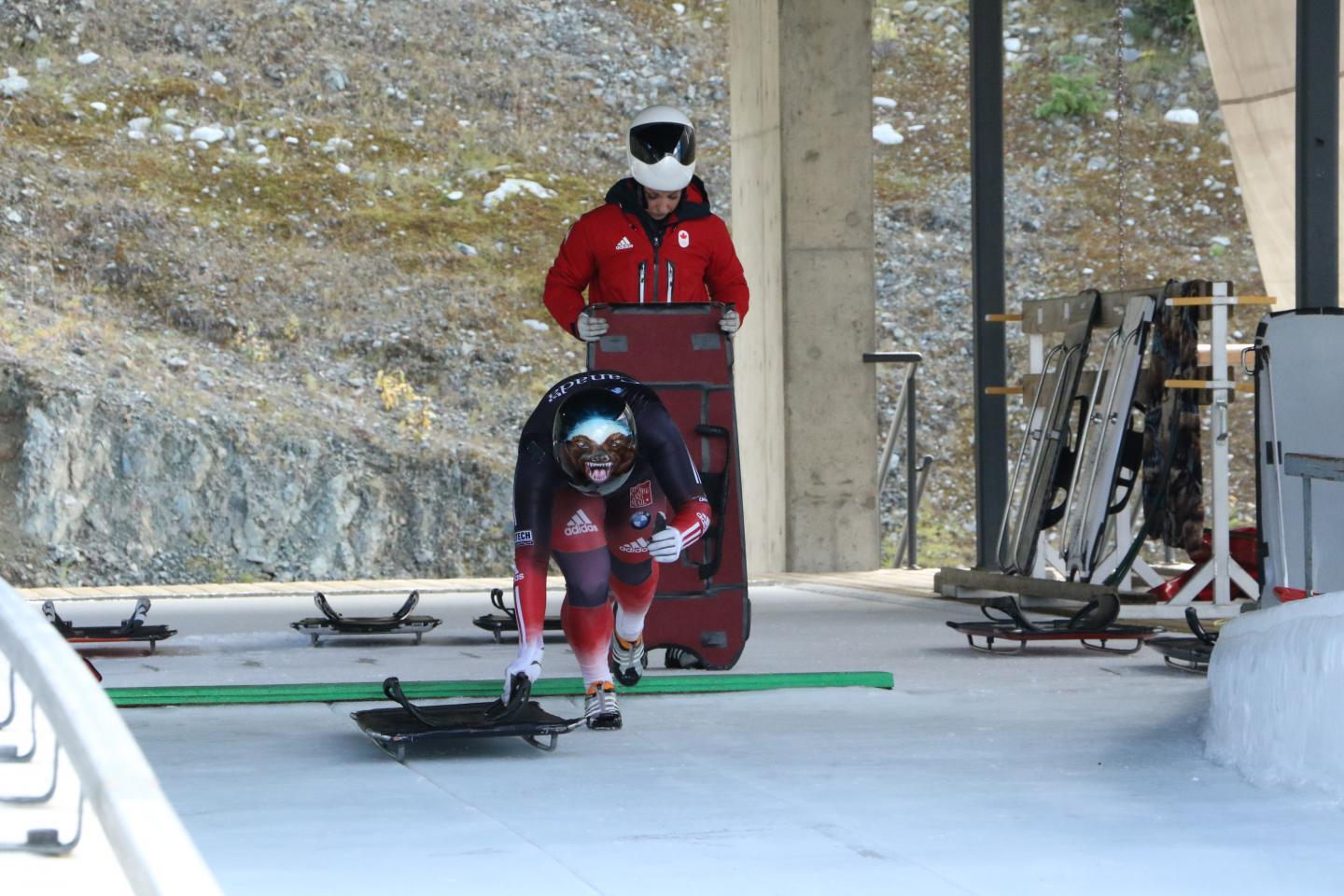 Price
$350 / school block
$820 Canadian athletes ages 26+ and international athletes
Availability
Multi-day schools
Nov 2023 to Feb 2024
Registration
Program registration for 2023/24 is now open.
Contact us by email or phone at 604-964-0044 for any further questions and to register.
The Skeleton Foundation Schools are available to youths and adults (ages 14+) who want to learn the skills required to race on a skeleton sled. Throughout the winter season, multiple schools are offered in a block approach over five or six consecutive days.
The fundamental techniques required to steer a skeleton sled are taught in the classroom and practiced on the ice during the school block. With guidance from experienced coaches, athletes will progress to higher starts on the track throughout the course of the sessions, honing their abilities (read more about our coaches here).
After completing Foundation School, athletes are encouraged to join the Skeleton Progression Camps to refine their skills further and eventually move to the top of the Whistler track.
These camps are open to any international athletes interested in learning to start their sliding career on the Whistler track.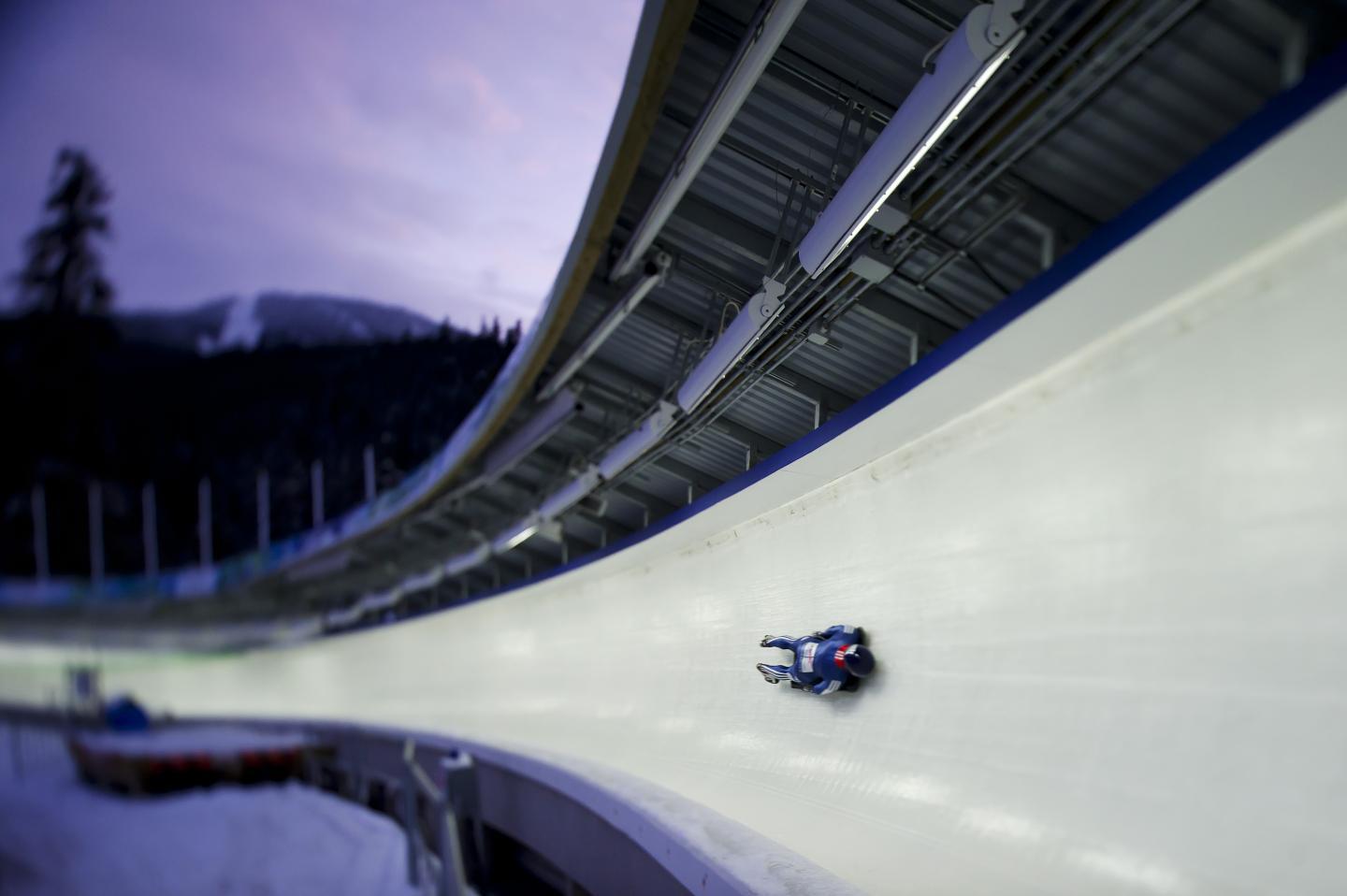 General Information
Who
Ages 14+ (no previous experience needed).
Must be physically fit and meet certain health and safety requirements.
When
Select dates from November 2023 to February 2024. One foundation school consists of five consecutive school days. Participants are expected to attend all five sessions to complete the school.
Schools 2023/24 (subject to change):
November 7-12, 2023
December 19-23, 2023
January 16-21, 2024
February 6-11, 2024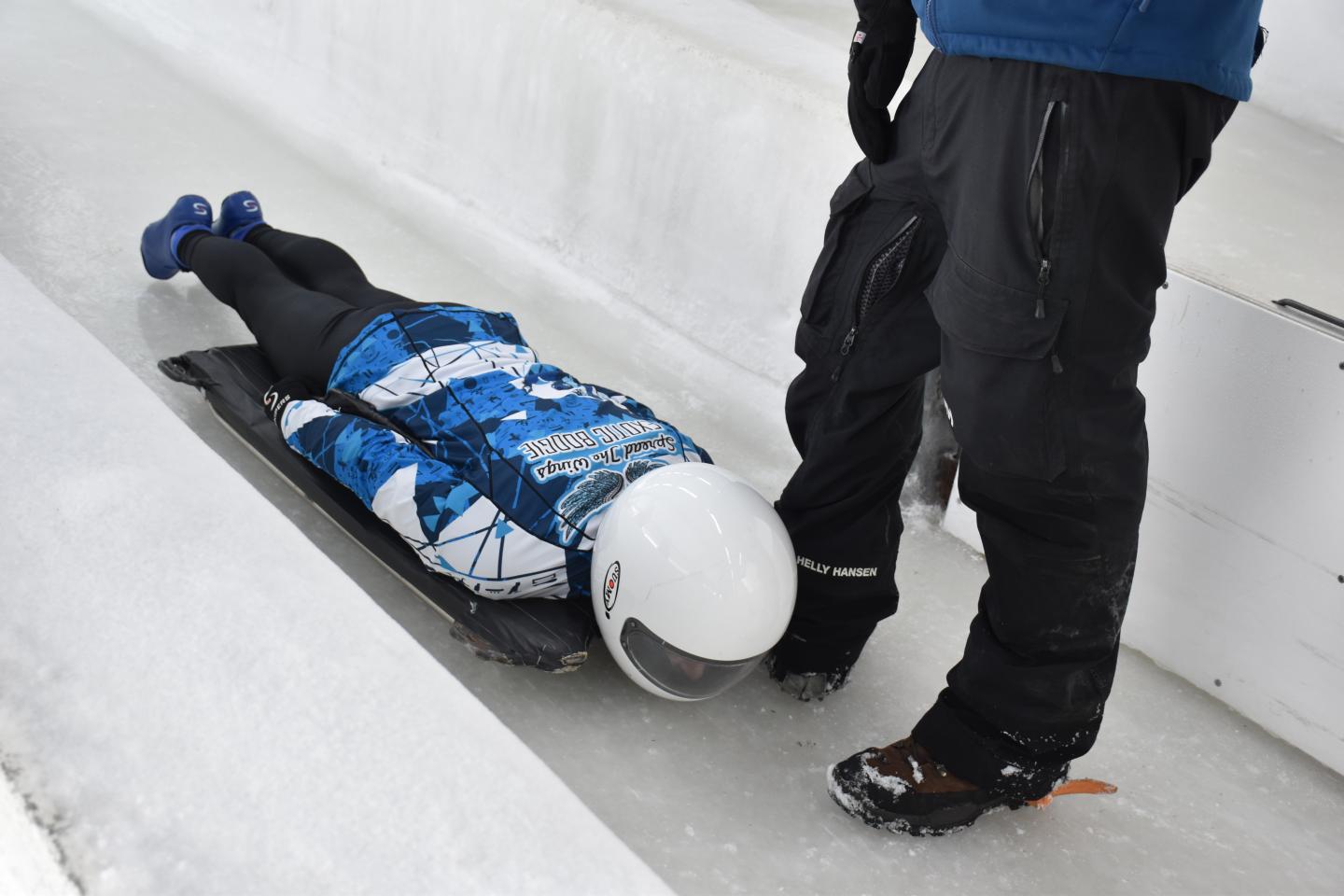 School Fee
Includes the Use of a Skeleton Sled and Helmet
Canadian Residents, ages 14-25:
$350 / school block
ID is required to receive this discounted rate; the age range of 16 to 25 years aligns with long-term athlete development stages in the sliding sports and the Canadian Sport for Life program. This age range allows us to capture early, as well as late-stage Olympic potential athletes.
All other Participants:
$820 Canadian athletes ages 26+ and international athletes (any athlete who does not compete for Canada).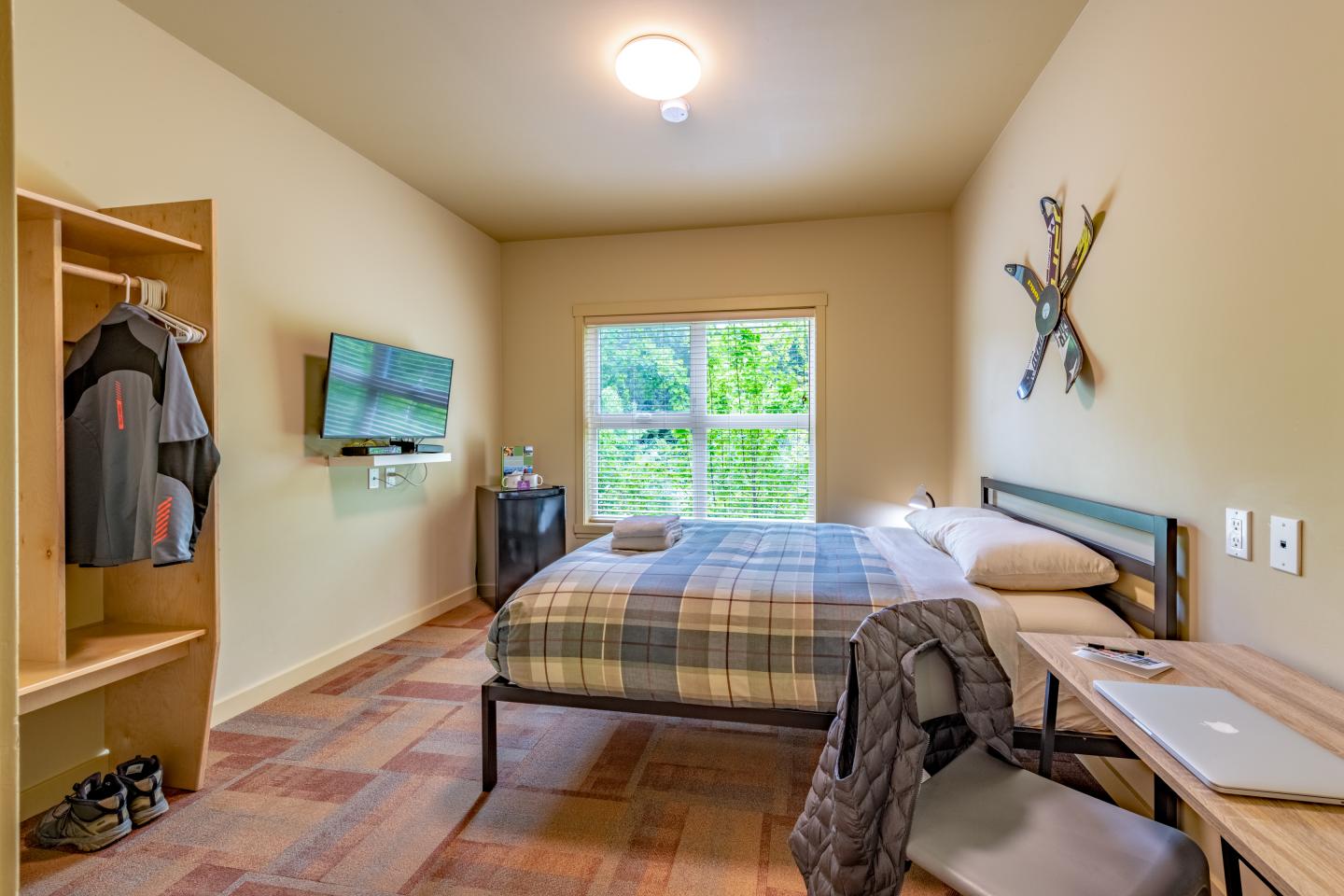 Accommodation
Has been pre-reserved at a discounted cost for camp attendees at the Whistler Athletes' Centre Lodge. On a double occupancy basis, prices include full room and board.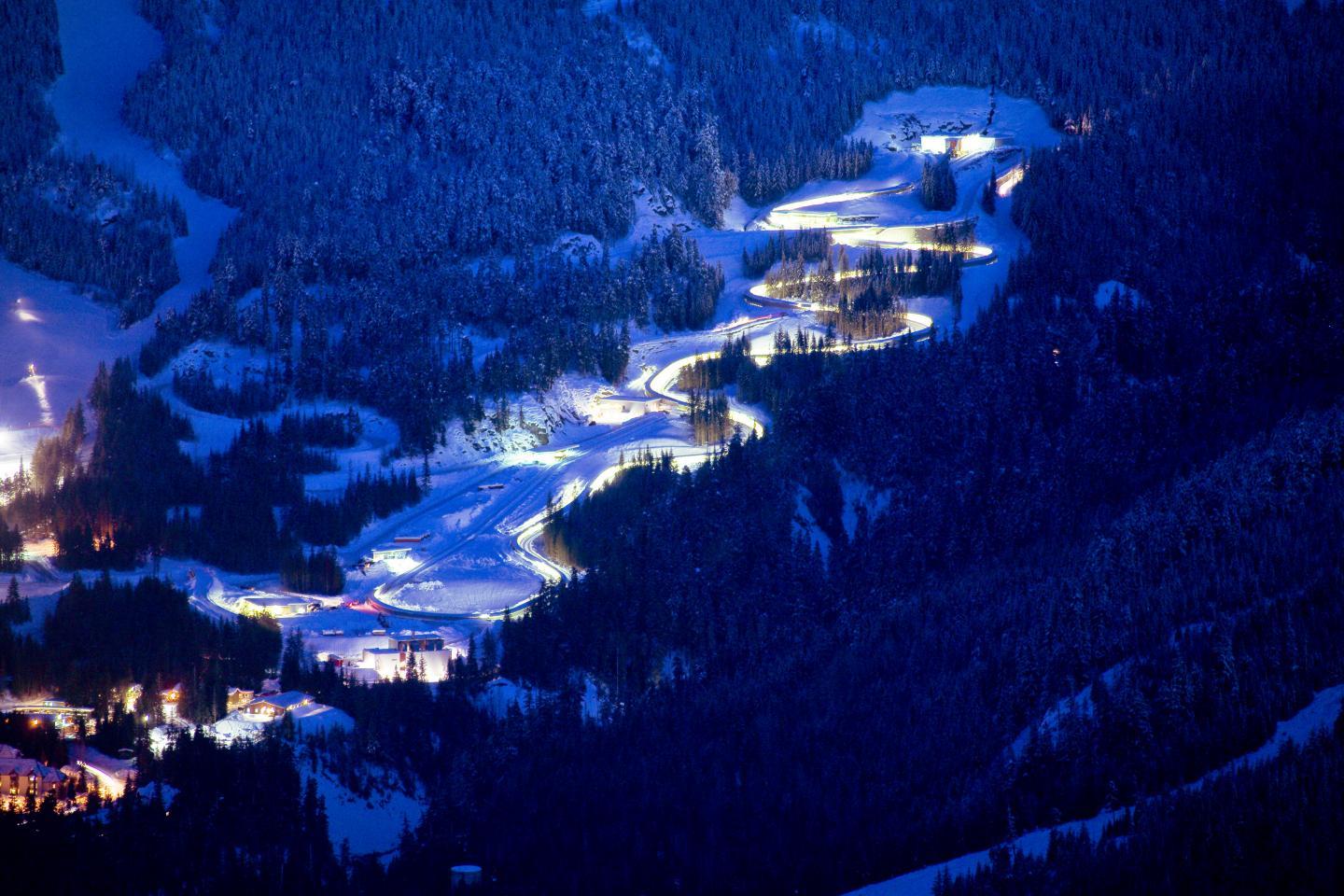 Registration
Program registration for 2023/24 is now open.
Contact us by email or phone at 604-964-0044 for any further questions and to register.
The camp registration deadline is three weeks prior to the start of each camp. The camp fee will increase by 20% for late registration. Please make sure to submit your registration by the deadline to allow for camp planning and organization to ensure the safety of athletes and staff. Camps will be canceled two weeks before the camp is scheduled to start if registration numbers are too low.