Discover Skeleton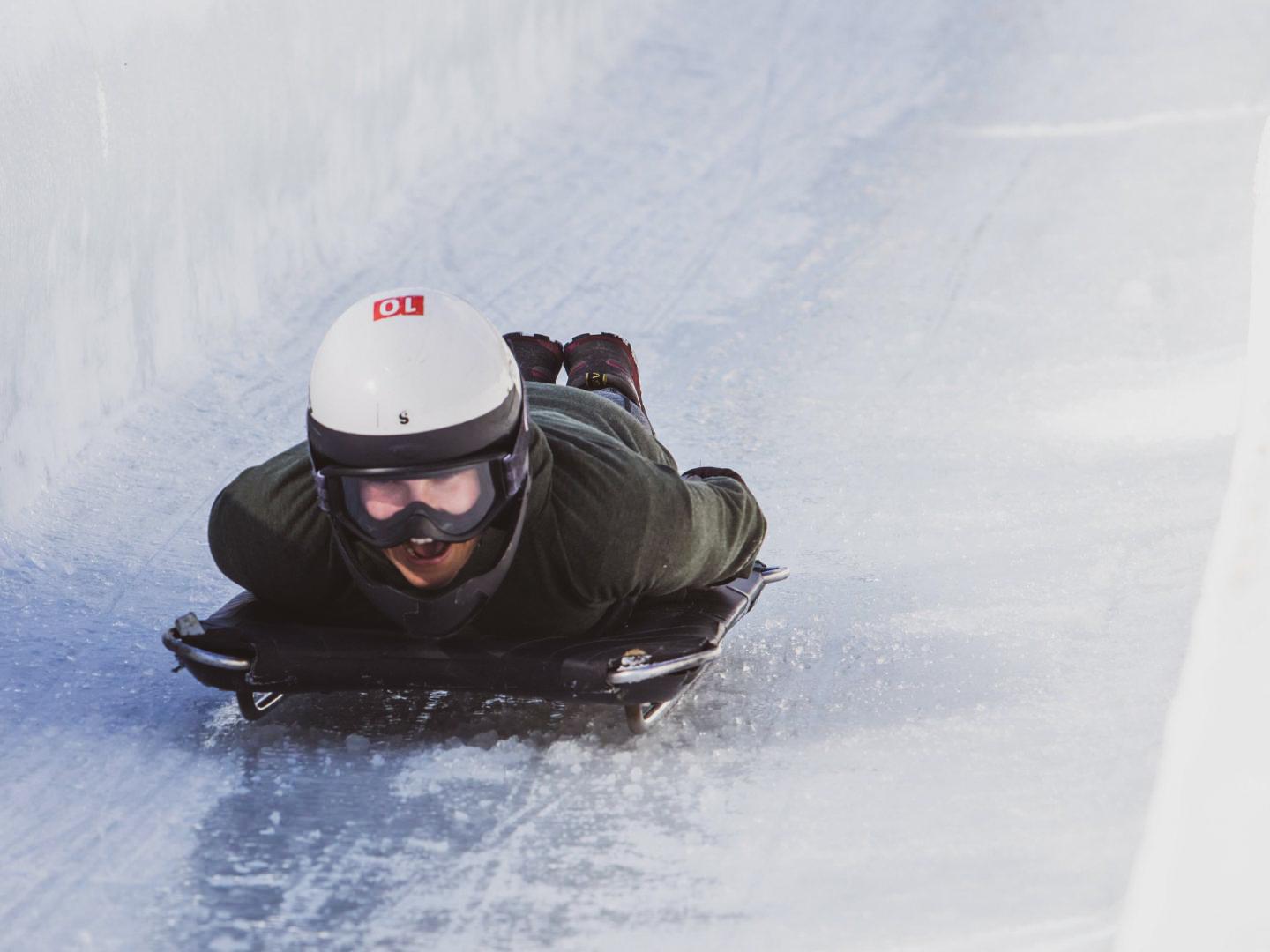 Price
$55 for ages 14-25 (Canadian residents)
Availability
Select dates
Dec 2023 to Mar 2024
Young participants can get a taste of the Olympic winter sport of skeleton by sliding down the track on their own sled!
Join us at the Whistler Sliding Centre for this 2 hour introductory sliding session, where a qualified coach will take you through the skills and techniques needed to become a skeleton athlete (read more about our coaches here). After a brief orientation, you will walk the track and be fitted with a sled. With guidance from the coach, you will take your first two runs from the Maple Leaf start (1/3 of the way up the track), reaching speeds of up to 100 km/h on the Olympic track!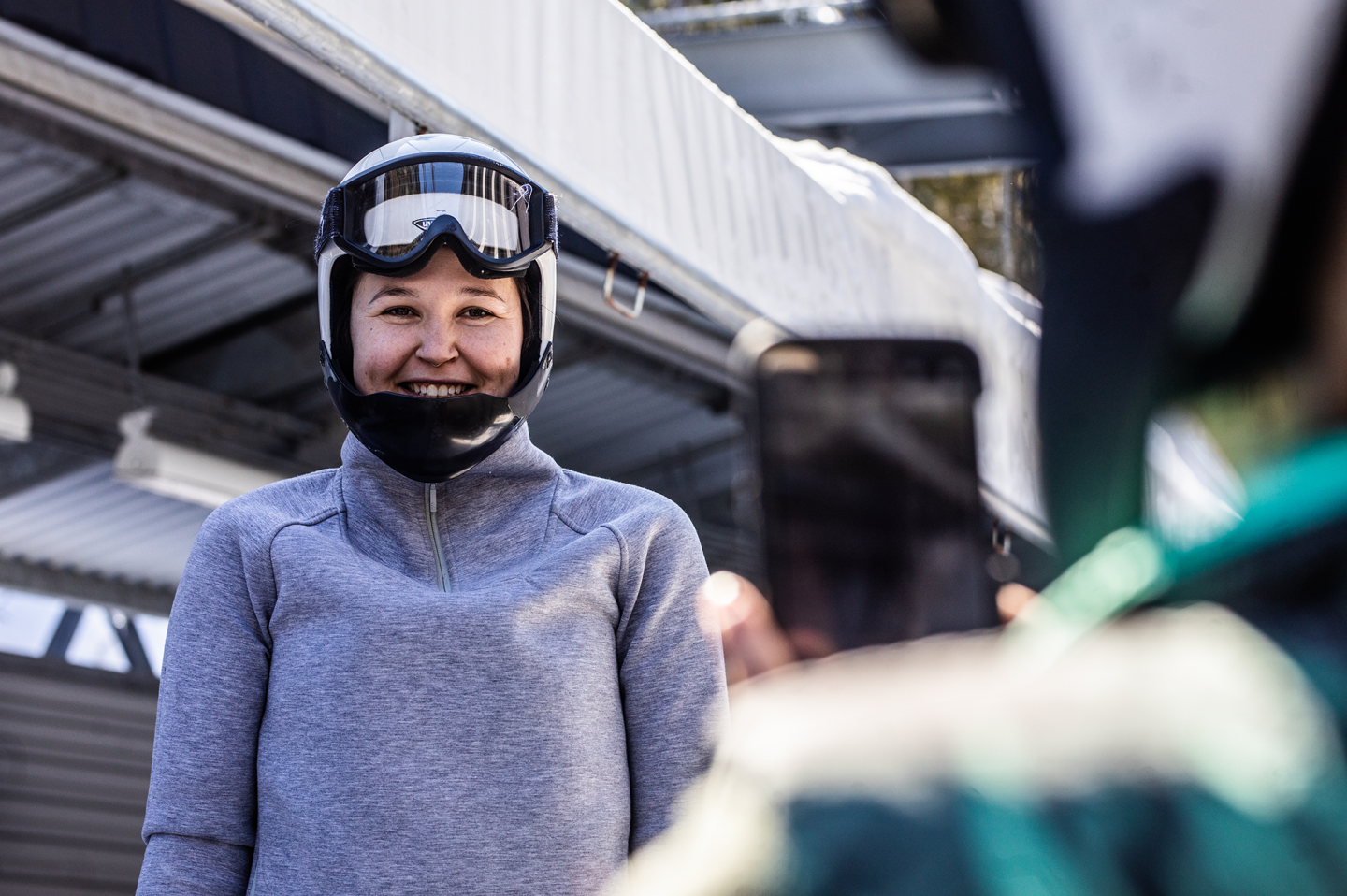 Who
No previous experience needed.
Minimum ages: Canadian residents 14+, non-residents 16+.
Must be physically fit and meet certain health and safety requirements.
*The age range of 14 to 25 years aligns with long-term athlete development stages in the sliding sports and the Canadian Sport for Life program. This age range allows us to capture early, as well as late stage Olympic potential athletes.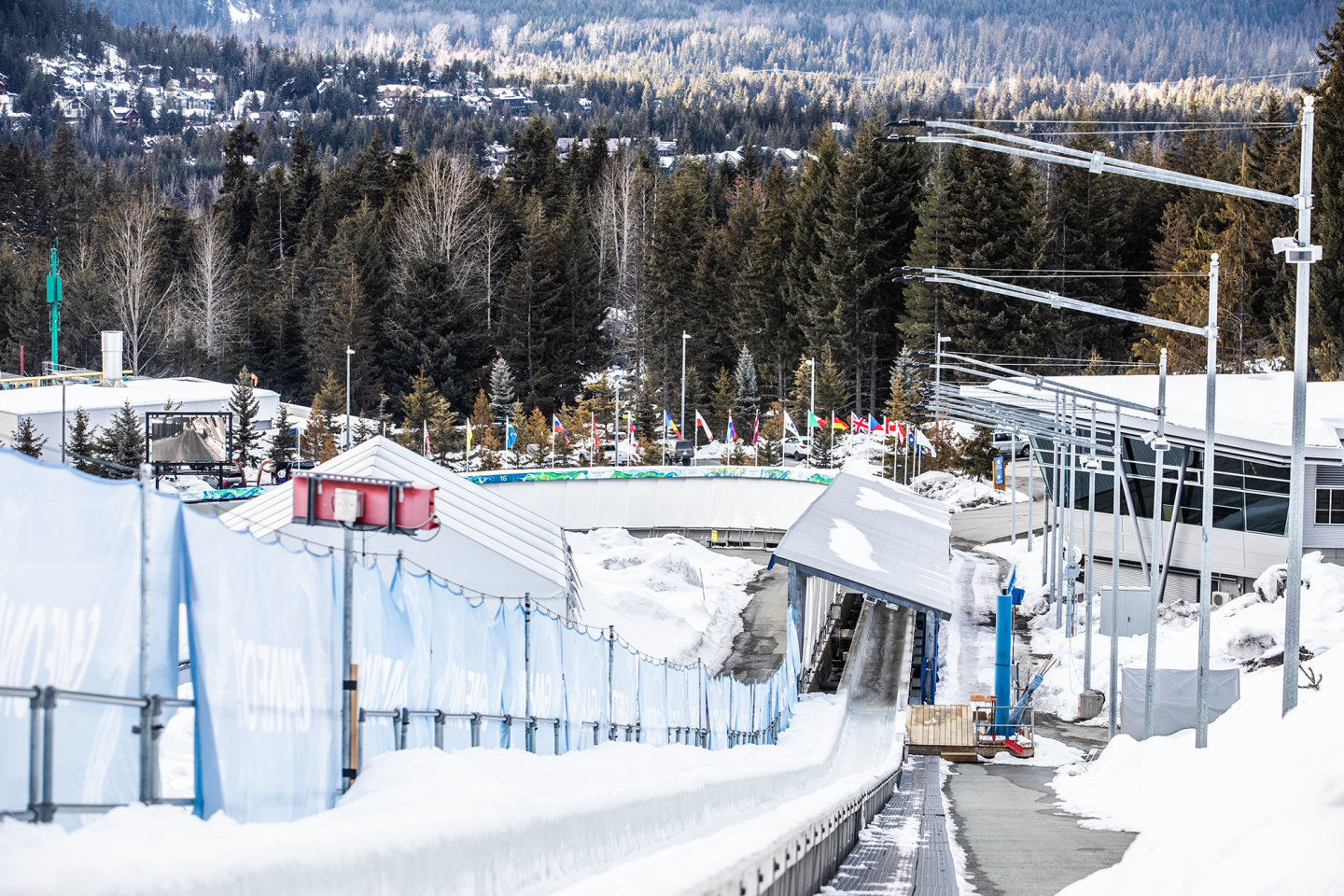 When
Select dates from December 2023 to March 2024. 
Activity duration, approximately 2 hours:
January 7, 2024 at 12pm
January 28, 2024 at 11:30am
February 4, 2024 at 11:30am
February 25, 2024 at 1:30 pm
March 10, 2024 at 1:30pm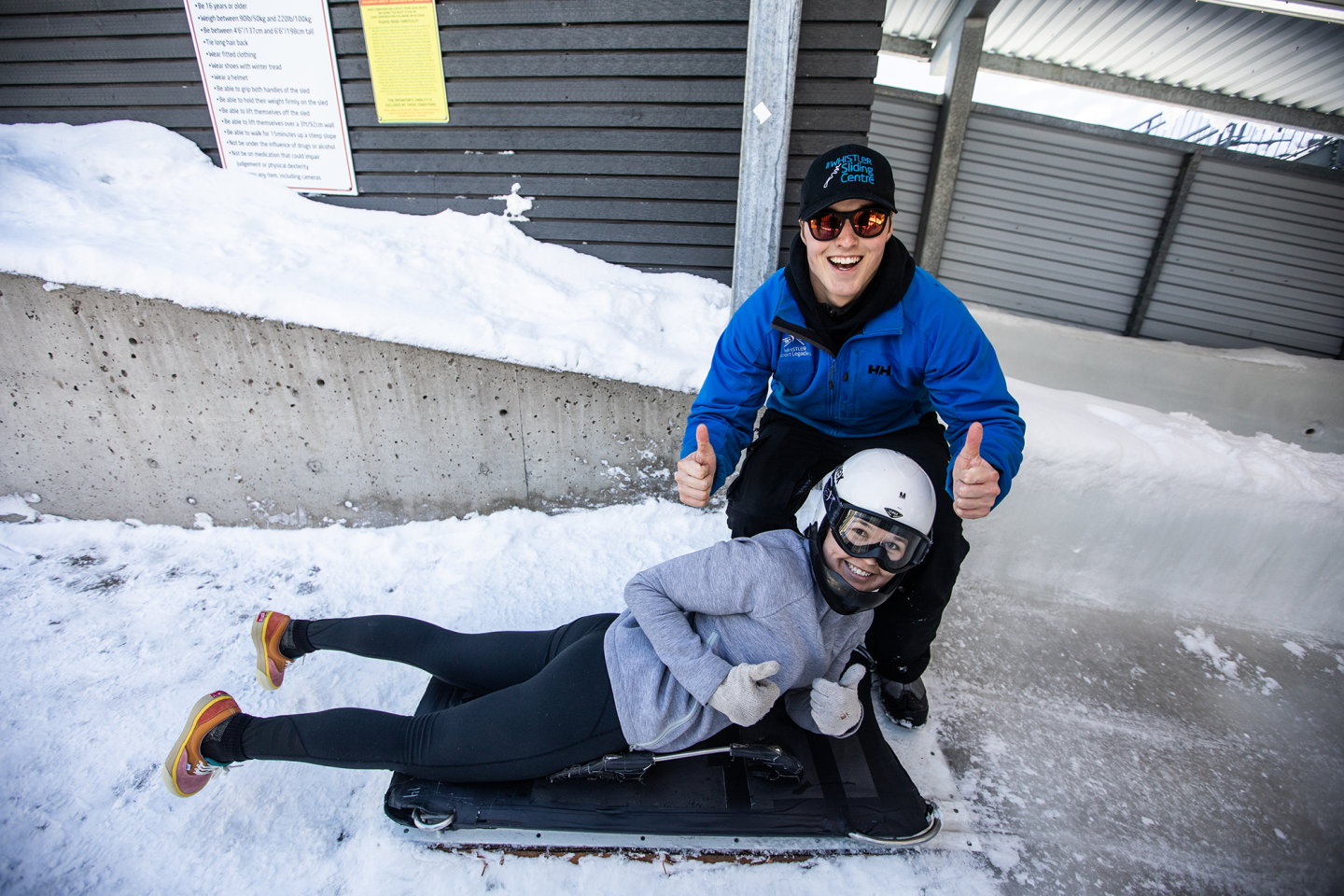 Cost
Per Person, 2 Solo Skeleton Rides
$55 for Canadian residents ages 14-25, valid ID required at check-in.
$209 for Canadian residents ages 26+ and non-residents ages 16+.
Cost includes two solo skeleton rides. Use of a skeleton sled and helmet is included. Additional information will be provided upon registration.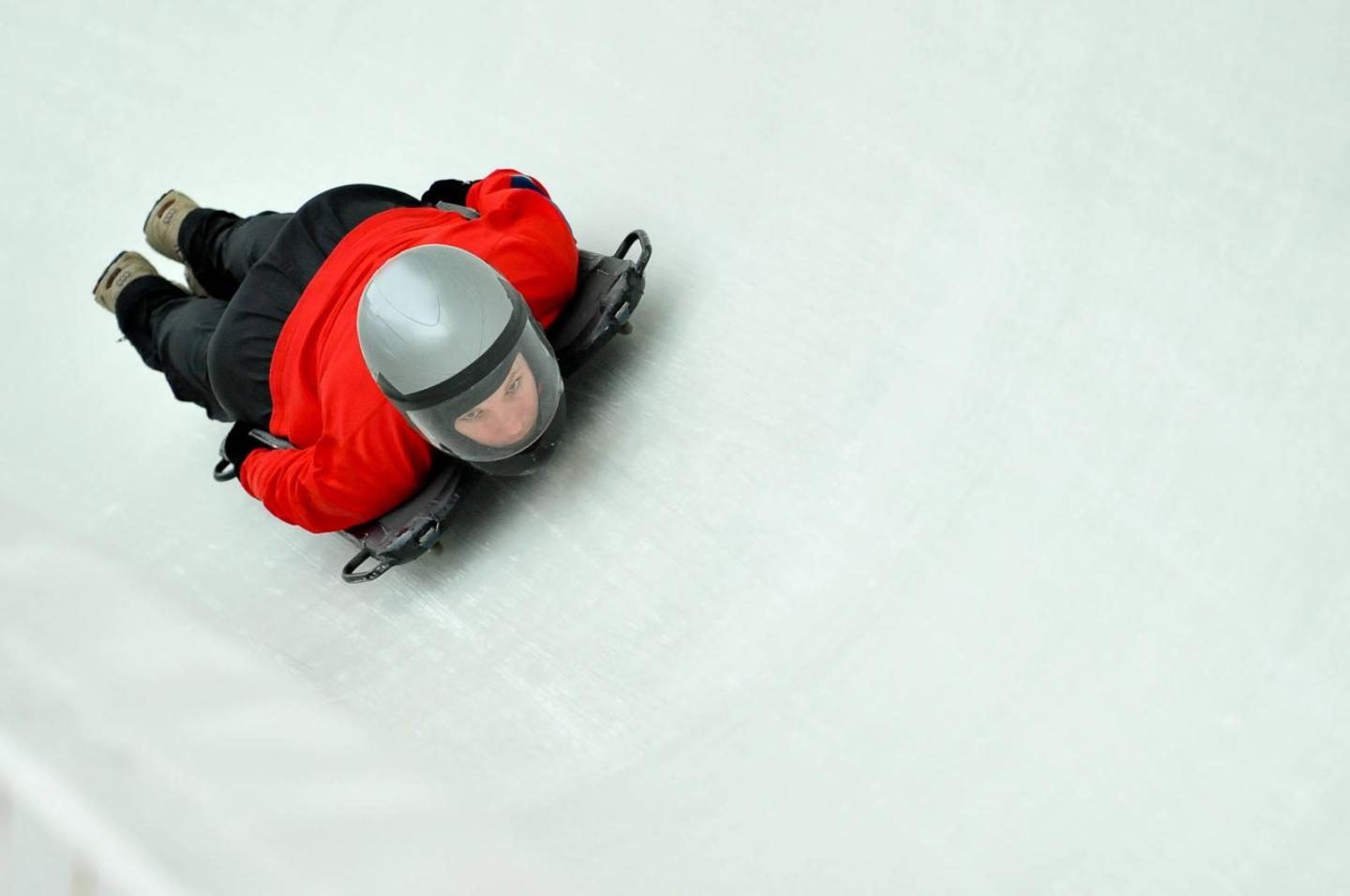 Registration
Advance booking is required. Full payment is required at time of booking. See below for cancellation policy.
Canadian residents ages 14-25: $209 will be charged at time of booking, upon presentation of valid ID at check in a refund of $154 will be issued.
Before you book, make sure to read the Public Skeleton "Know Before You Go" page.
For any questions, contact us by phone at 604-964-0044 or by email.
Gift certificates are available, call 604-964-0040, ext. 2201 to purchase.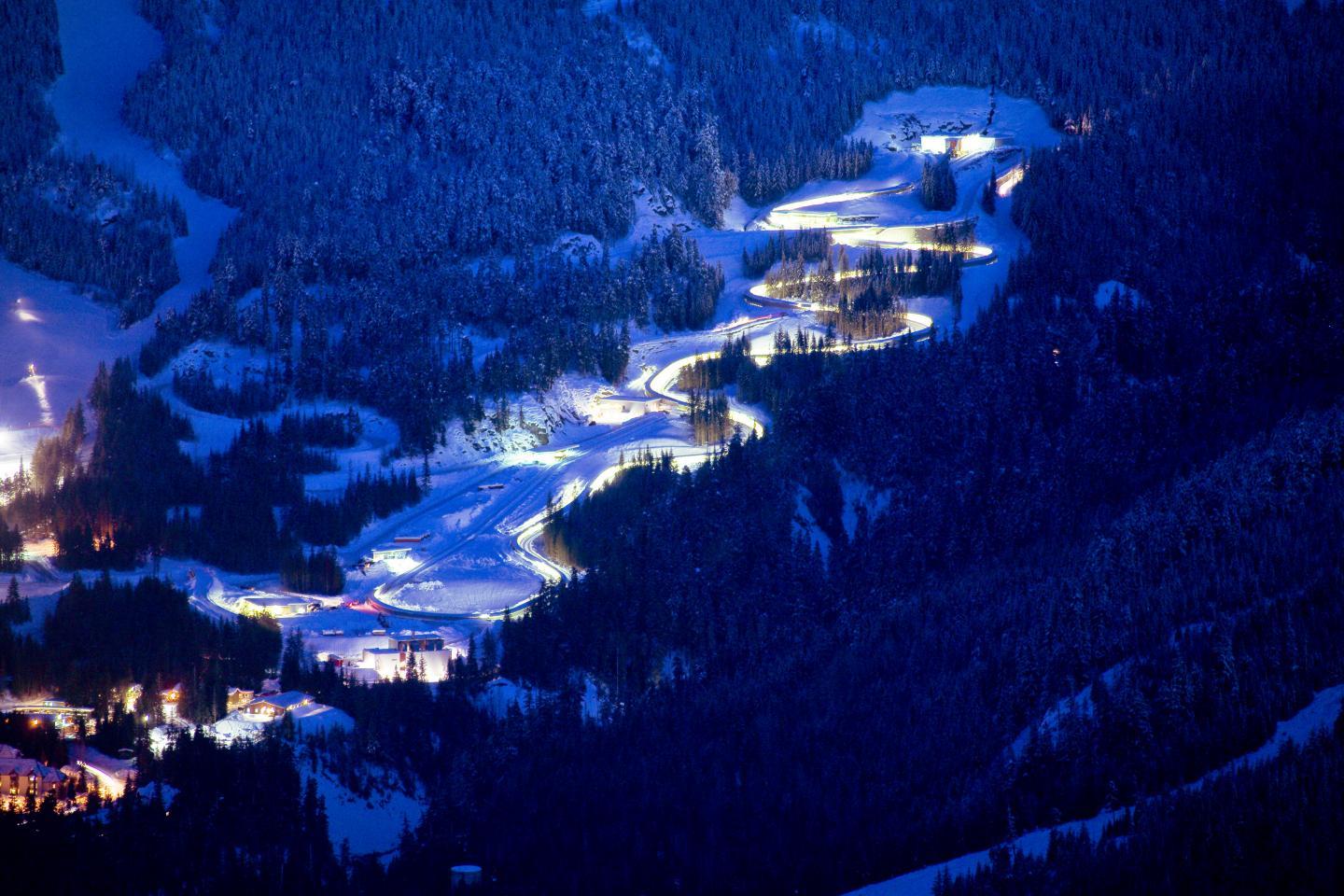 Cancellation Policy
You may cancel your booking up to 24 hours prior to your booked activity time to receive a full refund. Cancellations made within 24 hours of the booked activity time as well as no-shows are subject to a 100% charge.
In the event that a session is cancelled (at the discretion of the Whistler Sliding Centre) participants will have the choice of a full refund or re-scheduling.